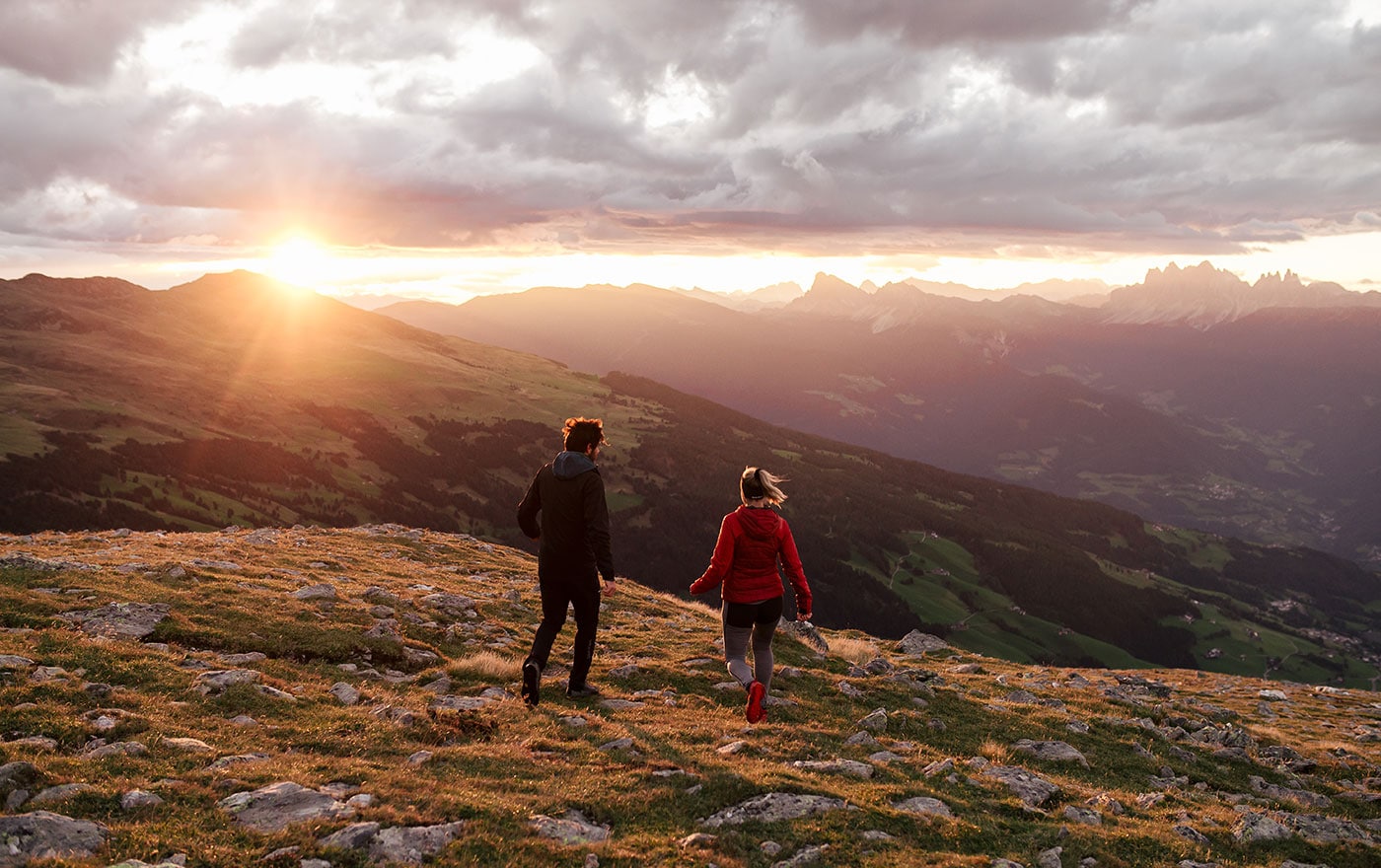 Embark on a hiking holiday in the Eisacktal Valley
where hiking becomes an experience
Of course, you may spend your hiking holiday relaxing and chilling on the sun lounger in front of your holiday apartment. But honestly – that would be a shame. After all, you have the most beautiful mountains, lakes, waterfalls, and castles right on your doorstep, all you have to do is pack your backpack and start hiking. From our farm above Klausen, you can set off on countless short or extensive excursions on foot or by mountain bike, you will find even more options just a few minutes by car. As your hosts and highly active hikers, we're happy to give you a few insider tips so that you'll love our beautiful South Tyrolean homeland just as much as we do.

Hiking tips for hiking fun
Follow the call of the mountains
Your hiking holiday on our farm above Klausen will be exciting and varied at any time of the year, that's a promise. While the highest peaks are still snow-covered in spring, you may enjoy leisurely panoramic tours in the valley. In summer you are spoiled for choice with an almost endless number of hiking opportunities. Green alpine pastures, deep blue mountain lakes or popular peaks are calling for you – you can have them all. Autumn is a month of pure enjoyment in the Eisacktal Valley, so you may embark on pleasant Törggele hikes during this time.