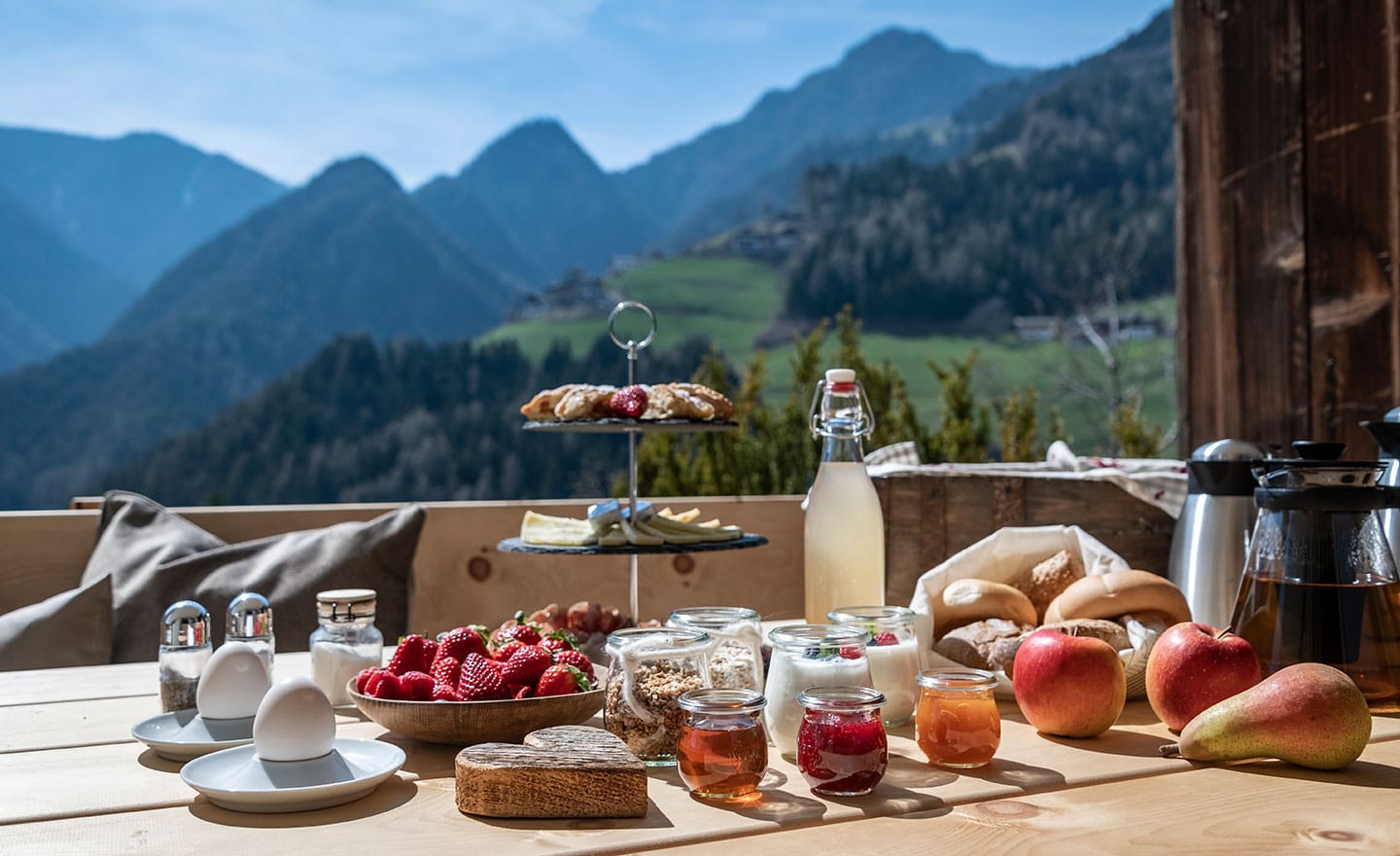 Farmer's breakfast & delicious farm products
a healthy start to each new vacation day
Oh, how fabulous – you're lying comfortably in bed and still dreaming of yesterday's hike in the South Tyrolean mountains. Suddenly the scent of coffee and fresh rolls fills your nostrils, and you know your breakfast basket with a good farm breakfast is waiting for you. We offer you this service all year round, you just have to order it by 3 p.m. the day before. Whether you're an early bird or late riser – strengthen yourself for the day with farm specialities and regional products, seasonal fruit, and juices.

Breakfast basket for early birds
for those who like to get up with the chickens

Breakfast basket for late risers
for those who like to stay in bed

Delicious products straight from the farm
Fresh and delicious products every day are of course part of a holiday on our farm. We will truly pamper you, for example with seasonal fruit and vegetables. Every day you may enjoy a fresh egg straight from the chicken coop, as well as the refreshing apple juice and the delicious fruit spread on your breakfast roll. The large aromatic herb garden supplies us with herbs for our soothing herbal tea. It's best to take culinary memories of your holiday in Latzfons home with you, you're guaranteed to find something in our small product corner.